Automatic vending machines
that respect the quality of products
Smart machine is a range specialized in the distribution of food products 24/7.
Refrigerated shelves, cooking terminal, remote inventory management software… each of these machines adapts to the delivered product in order to maintain the taste quality and respect the artisan 's skills. With the API Tech expertise, all the catering artisans wishing to benefit from a reliable and automated point of sale can turn towards the range of Smart machines. In accordance with the specifications, the team offers quality services and completes your project 100% tailored to your needs. Choosing API Tech is surrounding yourself with qualified, serious and responsive professionals. Long-term rental solutions are also possible for Smart machines.
Designed to be a true autonomous grocery store, Smart Neo offers a wide choice of products for sale:
To offer a local point of sale with quality food in rural areas or deserted by shops
To allow the operator to complement his sales with his other products
Combine short circuit and technology
Smart Pizza is an automated pizza distributor connected in real time to its control manager.
With a cold box, one or two oven (s) and a capacity of 64 to 96 pizzas, Smart Pizza guarantees the freshness and flavor of traditional pizzas 24 hours a day.
Supply management, cooking parameters, anomalies and sales statistics can be checked remotely and in real time with a dedicated software. The Pizza makers can also customize the description of the products according to the evolution of their recipes: pictures of new pizzas, ingredients … The intuitive touch screen is suitable for people with reduced mobility and allows advertising to generate additional income.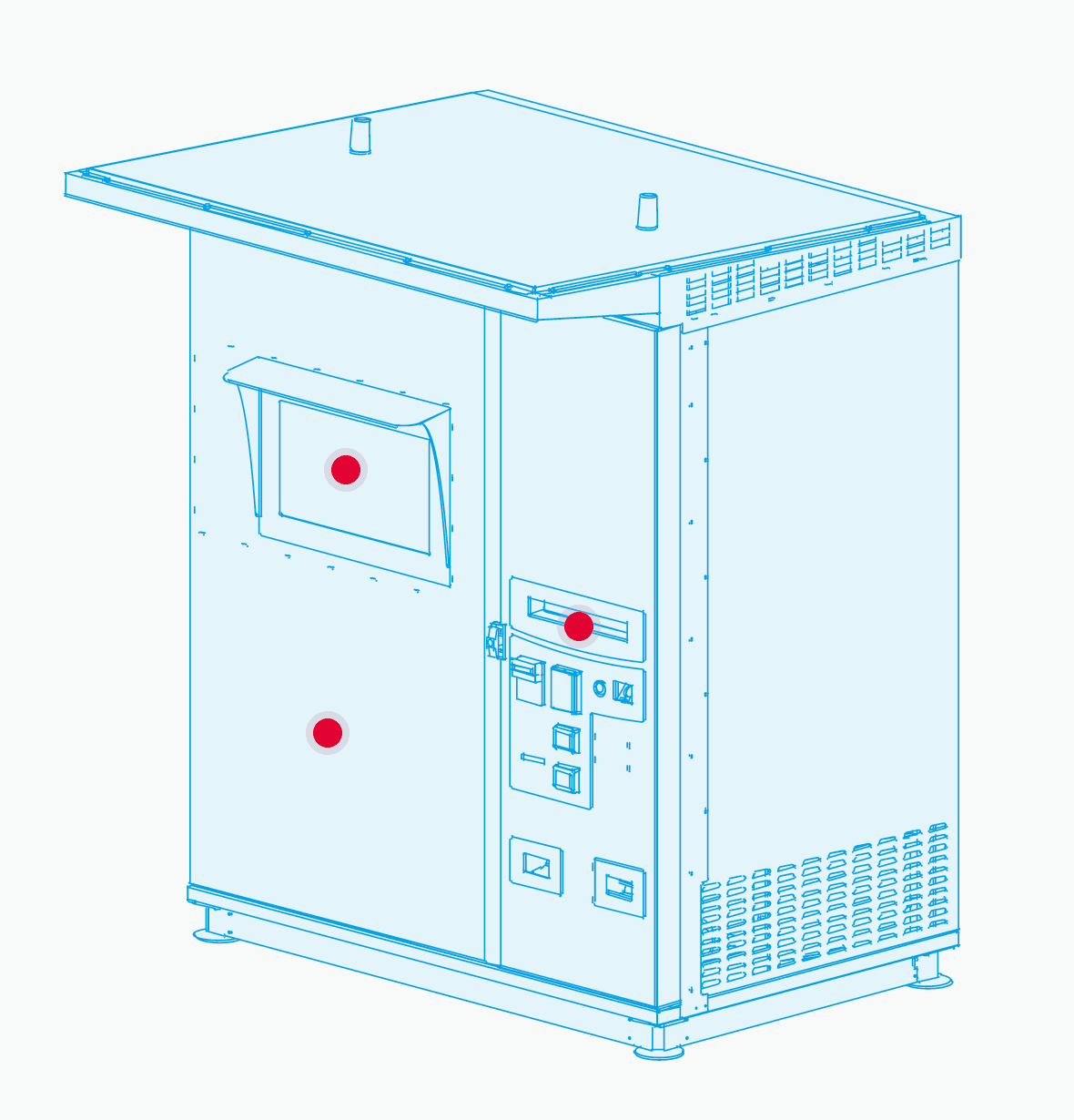 Installed indoors and outdoors, the distributor has a vandal-proof design. API Tech and its partners support their clients in promoting their new machine with a graphic customization under the brand of the restaurant, the printing of brochures for the promotion of Smart Pizza.
To offer fast and quality food in places where there is none
To allow the pizza maker to increase his turnover
To attract a larger customer base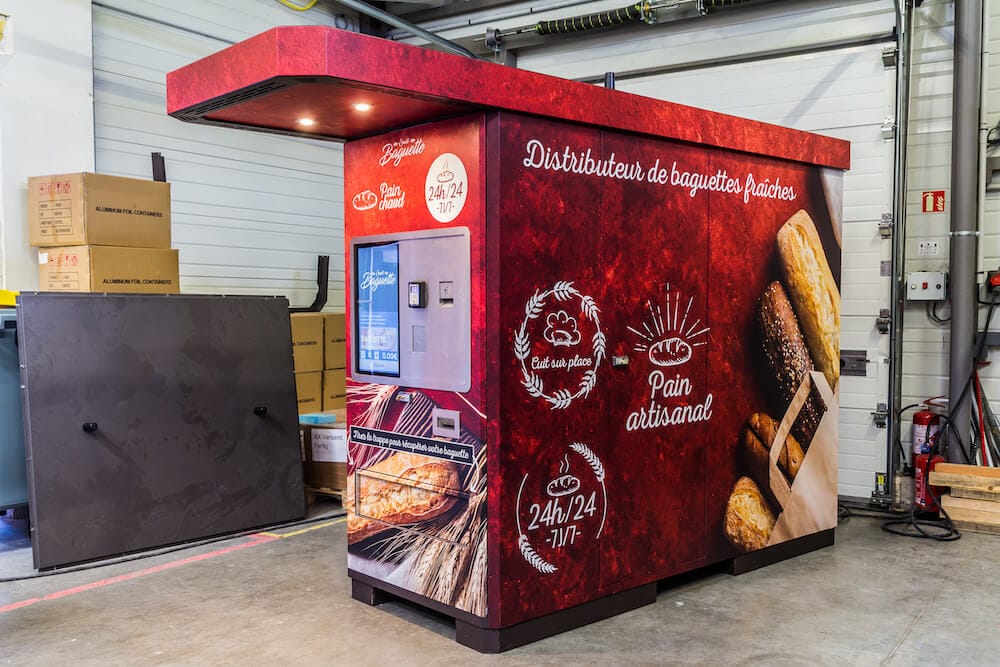 Designed in a robust way, the machine can be installed outdoors or indoors with the graphic identity of the bakery.
To offer fast and quality food in places where there is none
To allow the pizza maker to increase his turnover
To attract a larger customer base